To distinguish our clients properties with unique and breathtaking photography, exposing the landscape and providing a glimpse into the lifestyle of the surrounding area, Scott Lincicome Properties now offers aerial photography and video. Scott Lincicome recently received his 333 exemption from the FAA, which makes him currently one of less than 1500 nationally to have been granted a Certificate Of Waiver or Authorization to operate Unmanned Aircraft Systems (UAS) for commercial use. You will see our UAS, a drone affectionately known "Spaulding", in the sky around the Pinehurst area bringing a new level of service to our real estate clients.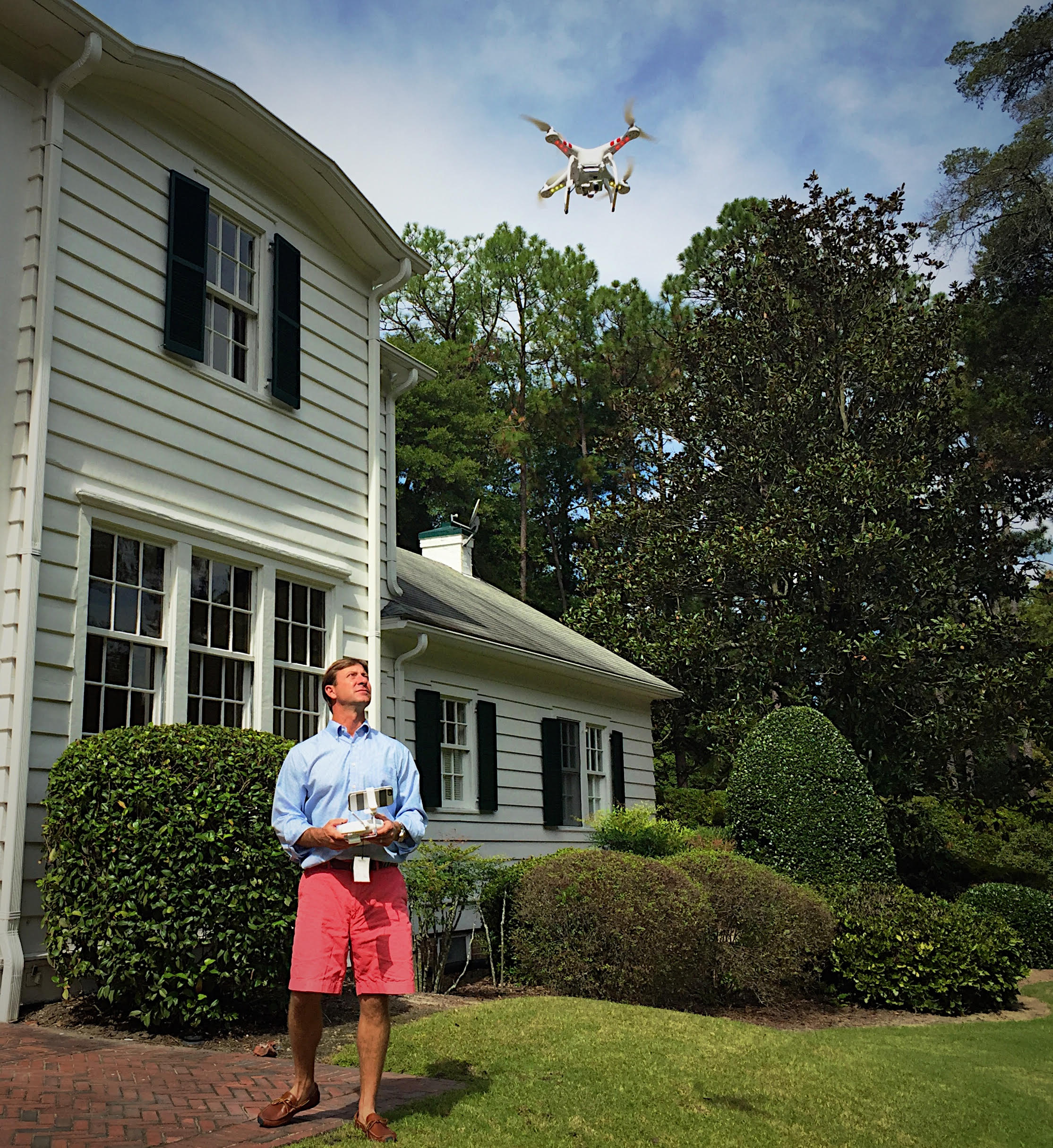 Drone photography has been a hot topic over the last few years in the real estate industry. Many agents embraced the idea early on, but found that the FAA would not allow the technology to be used without proper credentials. The process of obtaining a 333 Waiver takes a significant amount of time and you must meet several requirements, including having an pilot's license.
Scott Lincicome Properties is proud to be on the cutting edge of technology in the real estate industry.We are a lifestyle focused independent brokerage that focuses on the Pinehurst, Southern Pines, and golf communities in Moore County.